Residential Security Solutions Fife
Guard Group, Fife's leading residential security team provider. We offer a bespoke security solutions service to each new and existing client throughout Fife the UK and abroad. Our 5 star-service has allowed us to work with some of the most reputable clients from around the world in Fife.
Our professional and highly experienced SIA licensed close protection officers in Fife are specially selected from a rigorous selection process, we have a high number of ex British military and government agency personnel within the company who bring their own experiences from decades of working in some of the most challenging environments around the world.
A single bodyguard or as a larger team of two or more, a residential security team can offer peace of mind to you and your family in residence. Residential security requires a strategic rotational shift system that requires at least three bodyguards to maintain the security of the residence at all times. One bodyguard on days, one on nights and one resting is the minimum staffing requirement throughout the kingdom of Fife.
Understanding we are guests in your home and family environments may be sensitive we can provide a low profile or high profile service dependent on your security needs and wishes. After an extensive risk assessment, we will deliver a bespoke protection service tailored to the unique needs of our clients. We have many cost-effective security solutions at our disposal that can be offered as part of a wider residential security package.
TYPICAL TASKS OF THE SECURITY TEAM.
Control all access into the estate.
Daily logging of all staff and visitors.
Patrolling & Security Checks.
24/7 monitoring of CCTV systems.
Lock down and open up procedures.
Co-ordination of security to attacks
Intruder intervention
Asset protection
Search trained
Event security and guest reception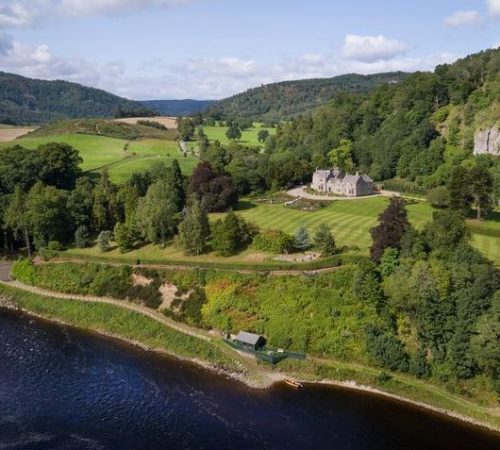 Our residential security officers throughout the kingdom of Fife are not standard security guards, all come from government backgrounds and are certified close protection officers licensed with the SIA.  They provide the highest level of standards, discretion, professionalism and great attention to detail.  Whatever the reason you feel unsafe in your own home our cost-effective home security solutions will mitigate threats, limiting the chance of one coming to harm and theft.
🗸 Full in-depth analysis.
🗸 SIA licensed operatives.
🗸 Experienced and professional close protection operatives.
🗸 Protecting our clients' people, assets and reputation worldwide is at the forefront of what we do.
🗸 Fixed fee offering.